Our Services
We sell high quality logs, timbers, finished boards, log siding, and log cabin home accessories for log home construction. You can buy directly from us. We sell logs and log siding for any log home kit, project, or log home package. We provide premium logs for log home and log cabin construction.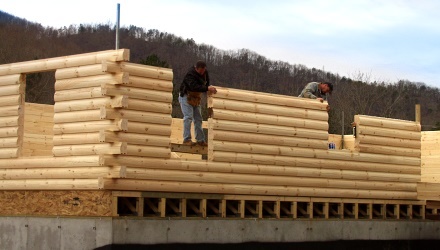 Nationwide Log Homes, Inc. is your north Georgia source for fine quality logs, log home packages and custom log cabin homes. Call us for a consultation. We're the manufacturer … so you can buy your logs directly from us!
At Nationwide Log Homes, Inc., you'll get the log home you want, the quality you want.
We use your design, we supply the logs, timbers, and other specialty items that can't be purchased locally.
All non-specialty building supplies, such as doors and windows, can be purchased from a local building products dealer.
By buying logs from us and by purchasing other products locally, you the quality that you want in your log home, within your budget, and your specifications, and save money.
Since 1977, we have helped create beautiful, top-quality log homes. Nationwide Log Homes, Inc. has earned a reputation throughout the industry for supplying superior logs and wood products to customers across the country.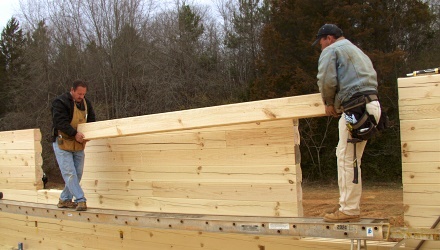 You'll find the logs and supplies you need to build the log house of your dreams … easily and affordably!
Our Logs
Only the finest grade White Pine goes into our logs and wood products. Our logs are delivered in 8′, 10′, 12′, 14′, and 16′ lengths. Each log is Kiln dried finished to a clean, exact size.
All necessary cutting to length is done on the building site, to insure tight-fitting joints and precise cuts, and allow maximum control of log placement and appearance.
The linear foot method of construction also allows you to make design changes during construction, giving you far more flexibility than pre-cut packages.
Real Estate
Looking for that perfect mountain property for your new log home?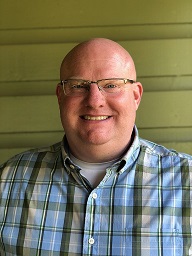 Matthew Hill
Headwaters Realty
112 Spring Street
Clarkesville, GA 30523
Direct: 678-283-6856
Office: 706-754-5101